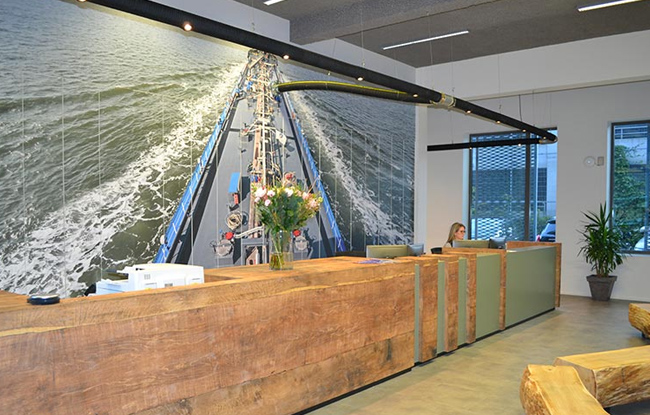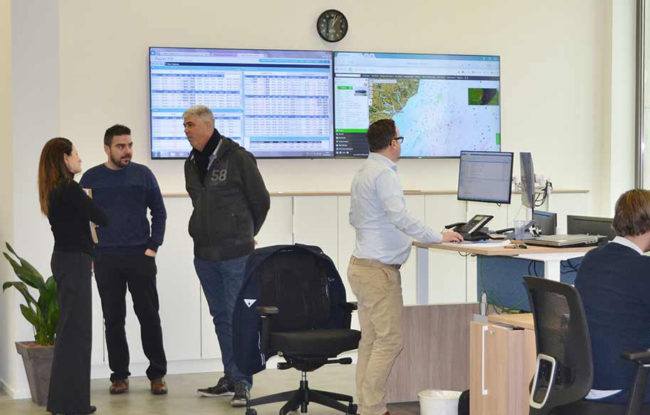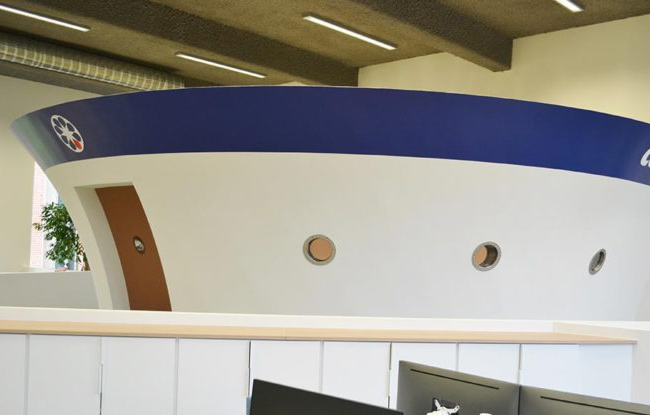 Minerva NWE NV moved to a new location
January 2018 Minerva NWE NV moved to a new location. As a result of hard work, our old location at Sint-Job became too small for our company. With a yearly growth in number of employees we needed a new location to proceed with our expansion. The "Lieutenant Coppens" army area at Brasschaat transformed in a modern, flexible and trendy business area. Amongst several international companies Minerva NWE NV installed their new office, without loosing the connection with the Antwerp harbor.
Welcome aboard
Our customers will be delighted with our new reception desk. As always they will be helped instantly by our friendly ladies. But the impression to be arrived on a ship indicates immediately you arrived at one of the most important bunkering companies.
The new and modern offices offer a professional and quiet environment for our employees. They can work at ease, focussed on their customers in a nice and lovely area. New meeting rooms, a trendy coffee corner and an event area are at their disposal. The professional appearance of the new location can be found in small things, perfect details combined with a soothing atmosphere.
Minerva NWE NV is waiting for you.