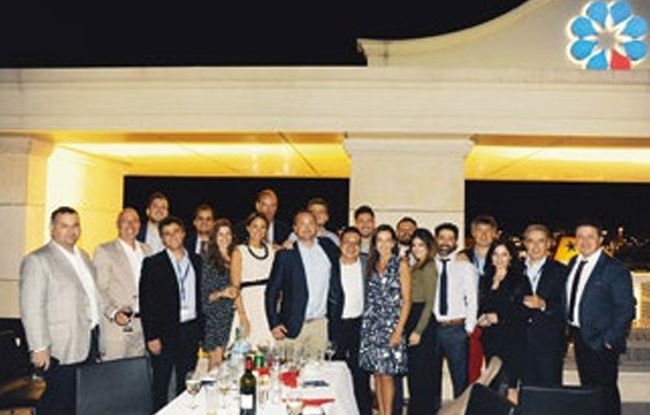 On June 7, during the week of Posidonia 2016, Minerva Marine Petroleum hosted an event on the eighth floor of the company's headquarters in Piraeus for the representatives from all Minerva bunkering stations around the world.
Old and new colleagues had the opportunity to further strengthen their relations and better familiarize themselves with the company. Associates from Singapore, Antwerp, New York, new friends from St. Petersburg, Rio and Hamburg, and colleagues from the AMP and ABS attended the dinner in the presence of Dimitris Melissanidis and Nikolas Tavlarios.
Mr. Tavlarios delivered a short speech, during which he stressed the need for continued communication between Minerva executives to better address everyday problems and optimize results. The evening was very pleasant, highlighted by a song by fellow aspiring singer from the Antwerp office, Geert Boden.